Let the Adventure Begin
Journey into the remote wilderness of Northern Saskatchewan to our fishing lodge, perched on the edge of world-class freshwater fishery Wollaston Lake. Located just south of the tundra, this 800-square mile body of water is home to some of the largest Northern Pike and Lake Trout in the world. Whether you're a baitcaster, spincaster, or fly fisherman, at Wollaston Lake we guarantee you'll catch the experience of a lifetime.
Learn More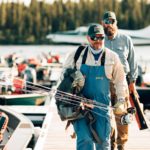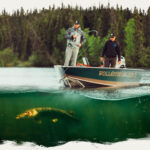 Fishing
Get Hooked
Get out on the lake & into the middle of the action.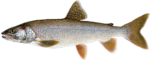 Boats
Escape to the Lake
Experience smooth sailing on custom Lund Pro-V boats.
"I've been going to Wollaston Lake Lodge for 20 years with 30 total trips. From having the best fishing for any of the Grand Slam, Grayling, Walleye, Lake Trout and Trophy Northern Pike, to facilities, equipment and their real gem is the people. Mike and Judy Lembke know how to lead their staff to separate WLL from anyone in that field."

"Wollaston Lake Lodge is a Five Star Fishing Resort with all the amenities to allow you to fish all day and relax in the evenings. While it is a remote location, the Wollaston Team has figured out a very efficient method of getting you to and from the Lake. The lake is teeming with fish and the guides know how to find them. The fly-outs offered on the lake keep things exciting and ever-changing. You have to try this place out!"

"From the owners to the dock hands the staff is unfailingly polite, helpful, and considerate. The food and service is outstanding, and the coffee delivery to your room is always on time and HOT! Couldn't ask for anything more."

"Mike and team let you know they want you to be there and do everything in their power to make you happy. No request seems unimportant or left undone. The guides' vast experience pays off by getting big fish in the boat for both the seasoned and novice angler. We went as an extended family group and had a truly remarkable experience! Special thanks to our guides Trent, Derek and Jeff – you guys are the best! Can't wait to come back."
Previous Slide
Next Slide
Start Dreaming
Download our brochure and start planning the adventure of a lifetime.